Hasan R. Sayed Hasan
Founder and Managing Director
Hasan R. Sayed Hasan, Founder and Managing Director of Master Media, is an award-winning broadcast media executive with around three decades of significant, progressive experience in the Media Production & Broadcasting industry. Hasan is also Chairman of the "Arab HDTV and Beyond Group", under the umbrella of ASBU (the Arab States Broadcasting Union).
Before establishing Master Media, Hasan was Head of Media Technology at twofour54°, the commercial arm of the Media Zone Authority- Abu Dhabi, and Head of "twofour54° intaj" which provides state-of-the-art media production and broadcasting facilities and services. Hasan was responsible for overseeing the implementation and development of twofour54° intaj as market leading service, managing its setup and successful launch, as well as building its operations, technical and commercial teams.
Hasan has been working in the broadcasting industry since 1992, holding senior positions with various Broadcasting networks. Between 2006 & 2008, Hasan served as Chief Technical Officer of CNBC Arabiya, the region's premier business & financial news channel focusing on expanding the network's regional operations. During the same period, Hasan set up the technology & broadcasting infrastructure of CNBC Africa, headquartered in Johannesburg, South Africa and oversaw the setup and launch of Samaa TV, a large Pakistani News Network with headquarters in Karachi.
Hasan was a key founder of Al-Rai TV, the first private TV broadcaster in Kuwait launched in 2004, where he was responsible for building its state-of-the-art production & broadcasting facilities.
Prior to that, Hasan was Advisor to the Chairman/ Director General of the National Broadcasting Network in Lebanon and had also held senior positions at New TV (Al-Jadeed TV) and Arab Radio & Television..
Hasan holds a degree in Computer and Communications Engineering from the American University of Beirut.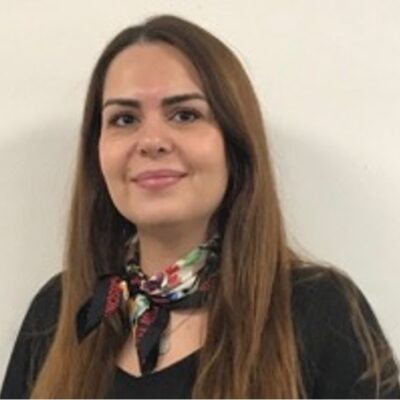 Rouba Sayed
Director of Operations
Director of Operations at Master Media , with fifteen years of experience in project management in Lebanon, the GCC, and the United Kingdom. Rouba holds an MSc Project Management and is certified in PRINCE2 and in Management of Risk MoR. At Master Media, Rouba is in charge of project coordination, recruitment, team management and general operational responsibilities.
Before joining Master Media in 2012, Rouba managed her own training centre providing a wide range of courses to professionals and students.